What Our Fans Are Saying:
"The experience was the best I've had all summer. My team encouraged each other and we had so much fun. The energy was fantastic, the music was great, and the bouncy houses were awesome. I had the best time ever!" - Danielle B. via Yelp
Invite Friends
Venue Address
Red River Valley Fair
1805 Main Ave W
Fargo, North Dakota 58078
Ticket Types
Insane Midway Access
Insane Inflatable 5K T-Shirt
Custom Finisher's Medal
Custom Runner's Bib
Unlimited Wave Entry
Sold Out Wave Access
$20 Merchandise Credit
Registration Countdown
Price Expires
Jan 24

$29

Price Expires
Apr 17
11:59 PM CST

$

37

General Admission

Price Expires
May 08

$42

Price Expires
May 29

$47

Price Expires
Jun 05

$52

Price Expires
Jun 26

$57

Event Day Price

$65

$

75

All Access Pass
Wave Updates
Only 50% Left!
8:30 am wave
100+
Spots Left
9:00 am wave
100+
Spots Left
9:30 am wave
100+
Spots Left
10:00 am wave
100+
Spots Left
10:30 am wave
100+
Spots Left
11:00 am wave
100+
Spots Left
kids 5k admission (12 and under)
100+
Spots Left
All Access Pass
100
Spots Left
Need to register for a sold out wave?
Giant Inflatables Like You've Never Seen
We like to say the Insane Inflatable 5K was born on the back of bar napkins, because, well, that's the truth! Those napkins were the sketch-pad from which dreams came to life one night in an Orlando bar. It's unclear how inflatables even came up in conversation or how many beers had been consumed at the time, but the resulting inflatables are so gigantic we couldn't believe our own eyes!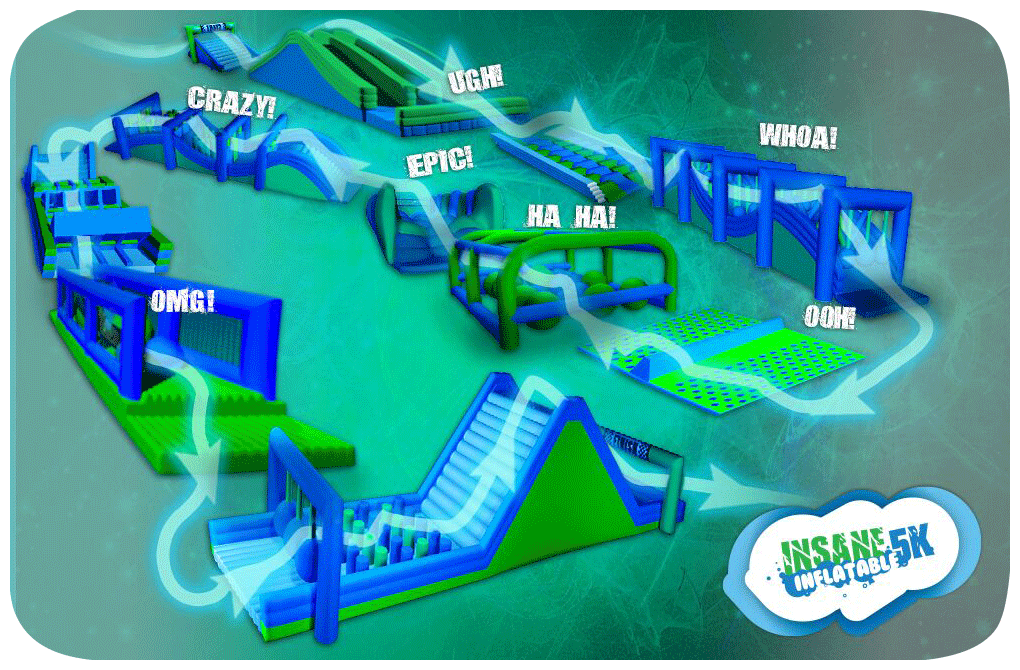 Charity Partner
A-T Children's Project
The A-T Children's Project is a 501c3 nonprofit organization that raises funds to support and coordinate biomedical research projects, scientific conferences and a clinical center aimed at finding life-improving therapies and a cure for ataxia-telangiectasia (A-T). A-T is a rare, genetic disease that attacks children, causing progressive loss of muscle control, cancer, and immune system problems.
Donate Now
Charity Partner
BIO Girls
BIO Girls is a program for girls in grades 2-6 that builds self-confidence and life skills through positive mentoring, physical fitness and Christian-based curriculum.
Donate Now