Crazy Fun Challenging Run
The Insane Inflatable 5K -- a fun and dynamic 5K, made up solely of inflatable obstacles -- will challenge you, surprise you, and leave you bouncing back for more! We didn't just throw together a couple slides and bounce houses – we took imagination and creativity, and went to the leading manufacturer of custom inflatables. We told them to throw out the rulebook; we want to go INSANE!
View All Upcoming Events
Upcoming Events
Sort By State/Province
|
Sort by Date
Join The Insane Team
Want to go behind the scenes at the Insane Inflatable 5K and help produce this year's most amazing event? We're looking for energetic individuals and organizations to give a hand as a volunteer or promoter!
Giant Inflatables Like You've Never Seen
We like to say the Insane Inflatable 5K was born on the back of bar napkins, because, well, that's the truth! Those napkins were the sketch-pad from which dreams came to life one night in an Orlando bar. It's unclear how inflatables even came up in conversation or how many beers had been consumed at the time, but the resulting inflatables are so gigantic we couldn't believe our own eyes!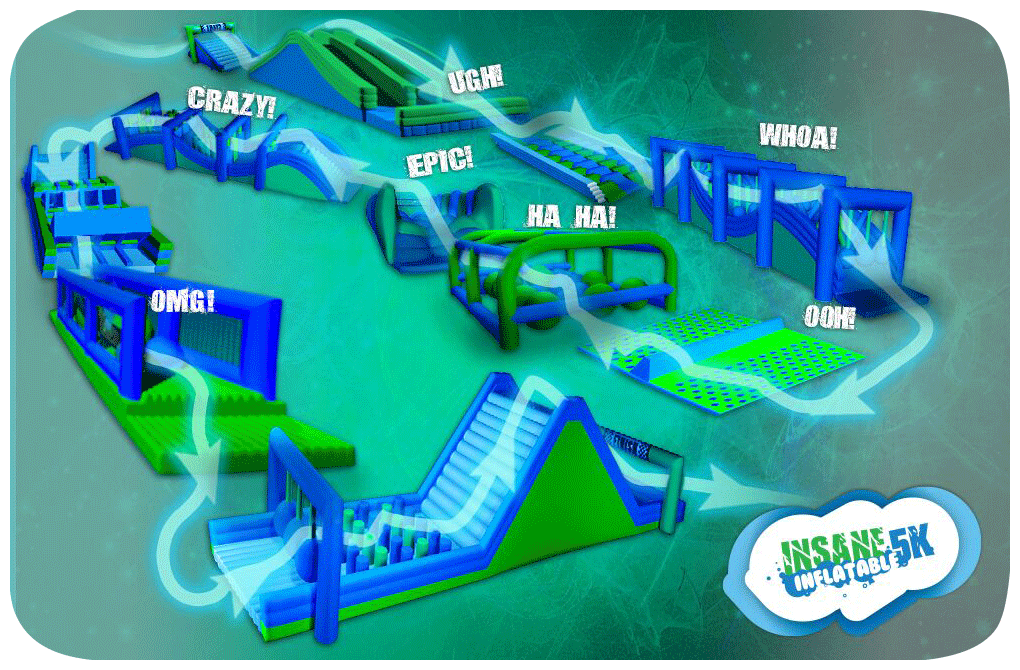 Official Charity of the Insane Inflatable 5K
The Insane Inflatable 5K is proud to partner with the American Cancer Society at all of our 2020 tour stops. To provide even further support, please consider donating to their efforts during the registration process.